E ngā mana,
E ngā reo,
E ngā karangatanga maha.
Nau mai, piki mai, kake mai,
haere mai ki ngā whare wānanga o te motu
Success for Māori is success for everyone and improving outcomes for Māori is an ongoing priority for the universities. The universities, through their research, teaching and learning initiatives and student support activities are helping to build Māori success. Te Tiriti o Waitangi is New Zealand's founding document and the universities are committed to the rights and obligations articulated in the Treaty.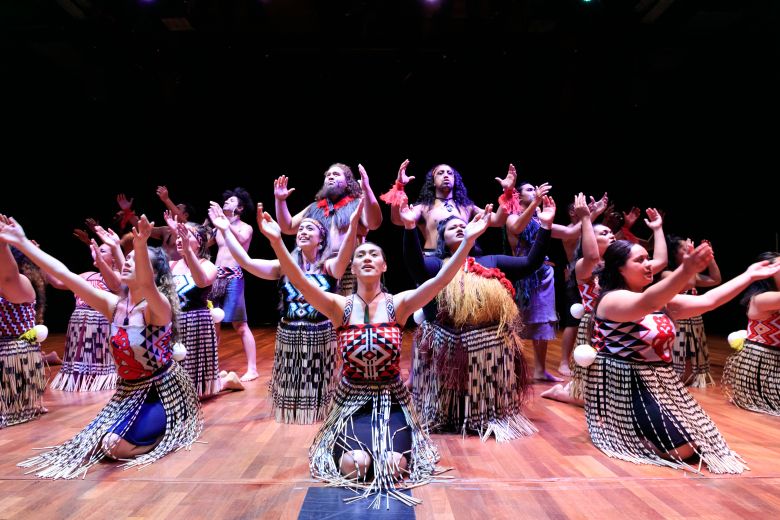 Māori @ University
Māori @ the University of Auckland
Māori @ Auckland University of Technology
Māori @ University of Waikato
Māori @ Massey University
Māori @ Victoria University of Wellington
Māori @ the University of Canterbury
Māori @ Lincoln University
Māori @ the University of Otago
Amo Ākonga - Student Support
All universities in New Zealand offer a range of opportunities and services for Māori students including: Academic and Learning Support (mentoring, study wānanga, study and research skills) and Pastoral Care (financial support, accommodation, counselling). Almost all universities have a Marae, but all have dedicated spaces and facilities for ākonga Māori on campus to study or whakawhanaungatanga.
If you are thinking about attending university, check out our Thinking about university? 2020 publication.
This has been developed to help inform students, parents and whānau about life at university and how to get prepared to make the most of all of the opportunities at university.
Māori Student Associations
All universities have Māori Students' Associations. These are rōpū that represent the interests of ākonga Māori studying at the university. Most organise social, academic and cultural activities. Being involved is a great way to make new friends, get involved in activities on campus, and learn about your identity as a Māori student within a tertiary institution.
Karahipi - Scholarships
There are lots of scholarships available for Māori students. Remember you can apply for more than one scholarship!!
Ngā Akoranga Paerua - Post-graduate Students
Every university offers an exceptionally wide range of postgraduate programmes and there is tailored support for Māori postgraduate students. 
Kaihautū Māori - Governance and Leadership
Every university has a Deputy Vice-Chancellor Māori or Assistant Vice-Chancellor Māori who provides strategic advice to the university and also provides leadership for Māori academic development, Māori student participation and success, Māori staff capability, Māori stakeholder engagement, and matters relating to Te Tiriti o Waitangi. These individuals are also members of Universities New Zealand's committee Te Kāhui Amokura.