Me whakarite koe
Deciding to go to university may seem a little overwhelming for you (and your whānau!) so we have put together a timeline and prepared the information you need to help get your studies off to a great start.
JAN - APRIL | MAY | JUNE | JULY | AUG | NOV | DEC | JAN | FEB
JANUARY - APRIL
Get started
Key contacts:
School Career Advisers
Check the Careers NZ website
Attend Career Expos in your area
CareersNZ: https://www.careers.govt.nz/
Get connected
Key contacts:
University Liaison or Recruitment Officers
Attend a University Visit at your school
Go to a University Open Day – take a university tour, experience a university lecture, talk with students taking courses to hear about their experiences
Check out a University Prospectus
Universities have lots of supporting guides as well:
    - information for parents
    - accommodation guides
    - Māori student guides
    - Pacific student guides
    - budgeting and financial planning
Get planning
Key contacts:
University Admissions Office
Make sure you are on track to get University Entrance (UE). If you are unsure talk to your school.
Not doing NCEA? See the Admissions section for more information on other pathways into university.
Check the universities' application deadlines (some programmes have earlier closing dates than others).
Get Advice
Key contacts:
Student Finance
Advisers & Course Advisers
Study related:
Course advisers can assist you with planning your study year!
Free advice is available any time. Contact the university if you'd like help to:
Choose your papers
Choose your qualification
Complete your Application to Enrol
Plan your timetable
Money matters:
Jobs, scholarships, budgeting advice, living expenses – get advice on money matters
Think about living expenses
See what support your Student Union offers
Budget guides are available at each university.
JULY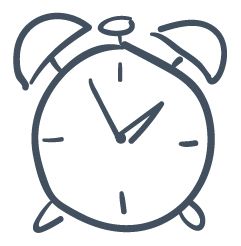 Get applying
Key contacts:
University Admissions Office
Check (and double-check) the entry requirements for the courses you're applying for. Some courses have specific requirements in addition to UE.
Go to our 'Get In' section for more details on what you'll need to apply.
Get a scholarship
Key contacts:
University scholarships office
Universities and other organisations offer a wide-range of scholarships for university study.
There are scholarships to support:
Academic achievement
Māori students, Pasifika students, students with disabilities, financial hardship
Sport and cultural achievement
Subject-specific scholarships
School leaver scholarships
Generosity - www.generosity.org.nz/
Māori Education Trust - https://maorieducation.org.nz/
Universities NZ undergraduate scholarships - http://www.universitiesnz.ac.nz/scholarships
Get a room
Key contacts:
Accommodation & Halls of Residence
Take a tour of the facilities
Check the application deadlines
See the Halls of Residence section
Get funded
Key contacts: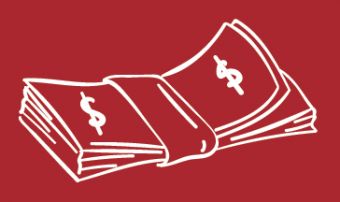 StudyLink
Apply by 16th December
This will help get your correct payments on time, even if you haven't finalised where or what you're studying.
See the StudyLink section.
Get accepted
Key contacts:
Admissions Team
Conditional offer of place - Universities may offer you a conditional offer ahead of your school results being released.
Formal offer of place - Universities will send a formal offer once school results are released.
Accepting or declining an offer of place - The university will send you information about accepting or declining an offer of place.
Following year
Get under way
Key contacts:
University Student Associations
Orientation Week (O Week) – This is where you'll meet new people and be introduced to the campus, its support teams and services. There are lots of fun events like concerts and club events.
'Clubs Day' is where you will find out about the clubs on campus. Sign up to a wide range of sport teams, academic, cultural or social groups.
Māori and Pasifika students, you may be invited to attend a Pōwhiri, or another formal welcoming. Your whānau can come too!
Get it sorted
Key contacts:
Admissions Changing your enrolment
You can drop, swap or add a course for a limited time at the start of each semester.
Check the change of enrolment deadlines or you will be charged for the courses you want to drop.
Get a job
Key contacts:
Student Job Search & NZUniCareer Hub
If you are going to need a job to help with costs at university check out Student Job Search
Check out 'Career Hub' – an online tool to find work
Career Hub: www.nzunicareerhub.ac.nz/Content/Students.aspx
Student Job Search: www.sjs.co.nz
GradNewZealand: https://gradnewzealand.nz/