Me whakarite koe
You'll see in the timeline that there are some key things for you to think about. This section looks at a few of these areas in more detail.
Scholarships | Karahipi
Scholarships are a smart way to fund your study. Depending on the scholarship, you might need to provide the following supporting documents with your application:
Personal statement: academic achievements, leadership, sporting, cultural and community achievements and involvement
Statement about your study plans and ambitions
List of accomplishments, awards, leadership positions
Academic results (e.g. NCEA record of achievement)
References – different scholarship might require different types of references
Academic reference: supports your academic achievements and ambitions
Character reference: supports your personal qualities and non-academic achievements (e.g. leadership, sporting and cultural activities)
• Identify strong referees for each type of reference
• Confirm that they are willing to be contacted for a written reference (these are usually confidential and submitted directly to the scholarship administrators)
• Provide your referee with information about the scholarships you are applying for and the closing dates.
Remember you can apply for as many scholarships as you like, and at multiple universities!
If you are of Māori decent, make sure you check to see if your iwi offers education scholarships.
There are lots of scholarships available. Really encourage your rangatahi to apply.
StudyLink | Hoto Akoranga
It's important that you work out how you are going to fund your study, and living costs. Here's an idea about what you'll need to apply to StudyLink.
To find out all the details about what financial support is available from StudyLink: studylink.govt.nz/starting-study
Student Loans – Help you to pay for your course fees (the compulsory fees charged by your education provider), study materials (e.g. books, computer) and living costs.
 
Just remember it's a loan. You'll have to pay this back.
 
Student Allowance – This is a weekly payment that can help with your living expenses while you are studying if you are eligible. You don't have to pay the money back, BUT there are conditions.
www.studylink.govt.nz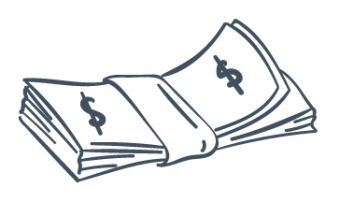 0800 889 900
www.realme.govt.nz
0800 664 774
www.ird.govt.nz
0800 775 247