Back to top
"No qualification required"
31 October 2017 | news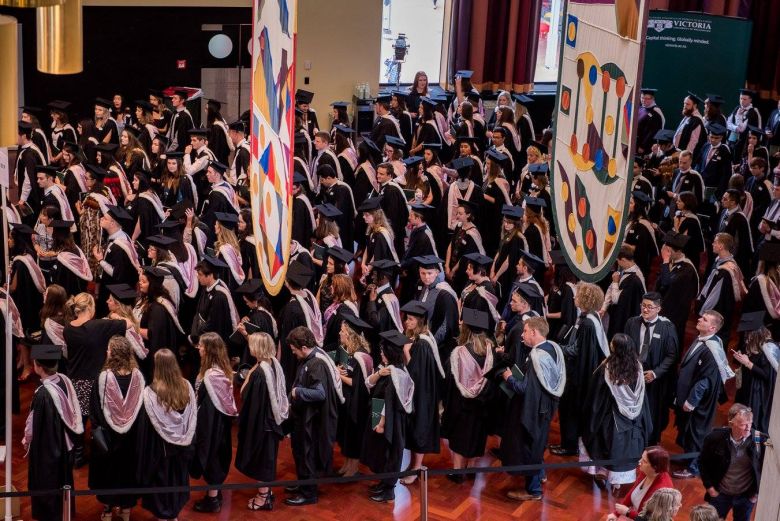 Back in September, NZ Talent and Trade Me Jobs teamed up to create a search filter, so job hunters could find skilled-based roles being advertised with no qualification required.
The Head of Trade Me Jobs said, "We want to make sure that all Kiwis are aware of their options. While tertiary qualifications and study work well, it is certainly not the only avenue to securing a great job as many employers' value life experience and passion above all else."
And we'd agree with that. Degrees never have been, and never will be, needed for all jobs in New Zealand.
Currently there are 18,900 jobs advertised on Trade Me of which 27 were tagged 'no qualification required', mainly sales and some IT jobs.
Now that doesn't mean that we won't see more jobs advertised under that filter, but it's not clear that we're going to see a stampede away from people pursuing degrees any time soon.
Here's some food for thought:
Comparing results from the two most recent Censuses in 2006 and 2013, the workforce grew by 1.45%. 86,000 more jobs were created in categories that usually require qualifications than disappeared. By contrast 80,000 jobs were disestablished in categories that are either unskilled or require nothing more than a school-level education.
Degree-level qualifications also offer significantly greater opportunities for young people to enter the workforce in relatively skilled and high-paying jobs and to progress faster and to enjoy significantly greater job security.
Will you be paid as well as your graduate colleagues - both now and in the future?
Our research shows that a typical bachelor's degree graduate will earn around $1.38 million more over their working life than a non-graduate. This varies by field of study: $4 million for a medical doctor, $3 million for professional engineers, for information technology graduates, $1m-1.3m for arts graduates (depending upon subject).
Check whether your salary and advancement prospects will be the same with or without a degree. Check our Graduate outcomes database.
Many of the jobs and sectors of the future don't yet exist today. At university, in addition to gaining professional or industry-led qualifications, you'll learn critical thinking, analytical and problem-solving skills as well as other transferrable skills that will be of use throughout your career – not just your first job.
Graduates are happier and healthier
Research shows graduates are highly satisfied with their lives compared with those without qualifications, have higher levels of trust, a greater sense of purpose, better self-rated health and are more accepting of diversity. And their children do better at school.
Opportunities to develop employability
New Zealand universities also offer many opportunities to improve your employability through opportunities such as, international study experiences, internships and other work placements, involvement in clubs and societies, and developing friendships and networks with other students from New Zealand and around the world.
Develop global skills and cultural capability
By studying with international students or taking up international exchanges or experiences, you will also learn how to work with different cultures and across borders, which will help you succeed in today's global workplace.
Show motivation and commitment
A degree also demonstrates to employers that you have the perseverance, motivation, and commitment to set and achieve your goals.
New initiatives like micro-credentials will be a good option as they will enable you to upskill or retrain while working. Study doesn't need to be an either/or option.
Finally, let's flip this around and think about what employers are looking for in their employees.
According to the World Economic Forum's Future of jobs report, the top skills employers will be looking for in 2020 are complex problem solving, and critical thinking as well as creativity, people management, judgement and decision making, negotiation and cognitive flexibility – all skills you get from a university degree.
Employers also need to future-proof their business. They need agile employees able to work across borders and cultures, and adapt to new technology, skill requirements and environments – again all skills you get from a university degree.
So, in your planning future, consider what excites you, and what you want your future career and lifestyle to look like.