Welcome to Universities New Zealand
These pages are to support students and whānau when thinking about studying at one of New Zealand's eight universities. They are a starting point to help you plan how to successfully move into university life.
The full text—plus an outline of the major subjects for Bachelor's degrees available at all the universities—can also be found in the latest edition of Thinking about university? A guide for New Zealand students, parents and whānau.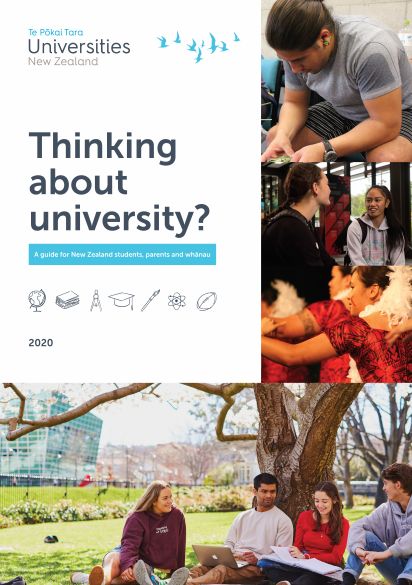 Disclaimer - Although every effort has been made to ensure accuracy, it is recommended you check university websites for the latest information.