Thinking abut university? A guide for New Zealand students, parents and whānau
Universities New Zealand has created a website - thinkingaboutuni.nz - to support students and their whānau when thinking about studying at one of New Zealand's eight universities. For 2021, this replaces the printed guide we have previously published.
It is a starting point to help you plan how to successfully move into university life, with sections on Getting ready | Getting in (Admission) | Getting sorted (scholarships, accommodation) | and an outline of the major subjects for Bachelor's degrees available at all the universities.
If you have any questions about the website, please contact us at studentguide@universitiesnz.ac.nz.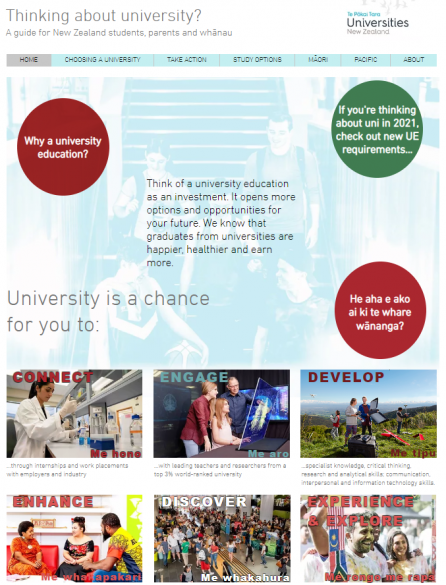 Disclaimer - Although every effort has been made to ensure accuracy, it is recommended you check university websites for the latest information.