Back to top
From the Chair: Slip sliding away
28 February 2019 | news
By Derek McCormack, Universities New Zealand Chair
This week's release of the highly regarded QS World University Rankings by Subject* highlights, I believe, some of the challenges currently facing New Zealand universities.
While all our universities are in the world's top 500 for nearly 200 subjects this year—and in the top 50 universities in 20 different subjects—these results are lower than last year's. New Zealand's higher education system is now ranked at 18th in the world, against 14th in 2018 (based on the number of top-50 ranked subjects).
Of New Zealand's university departments, 68 are ranked among the global top 100 for their subject—six fewer than in 2018. In total, 166 departments across New Zealand's eight universities are ranked; 74 dropping a rank and 17 going up.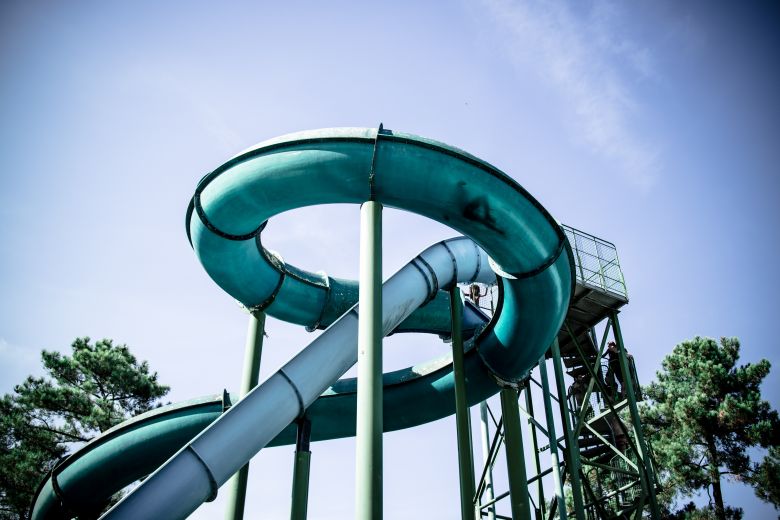 Our universities are maintaining or improving scores in criteria such as academic reputation and citation rates but are slipping overall against countries that spend more on their universities.
Government funding policies over the past 20 years have seen funding per student in New Zealand decline in real terms and we now sit well below countries we compare ourselves against.
And, like it or not, rankings do make a difference. International education is New Zealand's fourth largest export earner, and rankings strongly influence the decisions being made by students, as well as countries, top researchers and research institutes about who they will, or won't, study or work with. 
Funding arrangements at home have increasingly shifted our reliance towards international students. China is currently our number one source country providing over half our international students. But competition for Chinese students is intensifying. Their numbers are declining as China's own universities rise. For New Zealand universities to stay competitive in the shrinking market we must maintain and improve our rankings. Alternatives to dependence on China also require top rankings, because other countries, just as invested in China, will also be diversifying.
In its comments on the latest rankings, QS itself notes that the global higher education landscape is increasingly competitive, and, though the number of New Zealand university departments achieving top scores for research has increased slightly year-on-year, the number achieving top scores for the employability indicator has gone down a little. Due to higher educational costs and increased student focus on questions of return on investment, QS says universities across the world are redoubling their efforts to foster graduate employability—making top scores in this indicator more and more difficult to obtain.
To maintain a first-world university system—with the knowledge generated by research and the quality of teaching that means New Zealand students get a world-class university education in their own country—the Government must make the appropriate investment decisions.
Universities contribute enormously to societal wellbeing. Investing in them means improving the quality of the institutions; attracting the best and brightest staff; and producing research that will improve the wellbeing of our country—as well as advancing students from diverse backgrounds and encouraging their participation in higher education.
This year's ranking results are evidence of the real commitment of New Zealand universities to delivering teaching, learning and research of the highest international standards. But they do so under immense and growing pressure. I know that keeping pace with our peers gets harder each year. Attracting and retaining strong academics is largely determined by what we can offer.  New Zealand has done surprisingly well, but it's more and more difficult to compete with the superior conditions and opportunities available in better funded universities such as those in Australia.
Students in Australia are funded at around 27% more per student than those in New Zealand; students in Canada 60% more; in the UK 73% more; and in the US around 97% more. This is a key reason for New Zealand slipping behind other countries in the rankings and struggling to maintain quality overall.
This issue is too important to universities, students and their communities; we can't afford to have successive governments continue to let this slide.
---
*The QS World Rankings by Subject compare over 1200 universities from 78 locations, considering academic reputation, employer reputation, research citations and impact.
QS World University Rankings by Subject 2019: New Zealand Overview

University

Number of Ranked Departments (Top 50)

The University of Auckland

41 (13)

University of Otago

32 (2)

Victoria University of Wellington

29 (2)

University of Canterbury

23 (0)

Massey University

22 (2)

Auckland University of Technology

9 (1)

University of Waikato

9 (0)

Lincoln University

1 (0)
© TopUniversities.com
QS World University Rankings by Subject
The 2019 QS World University Rankings by Subject are QS's largest evaluative exercise, accounting for:
The insight of over 83,000 academics, who contributed over 1.25 million nominations to QS's Academic Survey;
The insight of over 42,000 employers, who contributed 199,123 nominations to QS's Employer Survey;
Extensive research data derived from Elsevier's Scopus database: 150 million citations yielded from 22 million academic papers.
The data is used to evaluate over 1,200 universities across 78 countries. The methodology comprises four key indicators:
Academic Reputation: in how much esteem is a particular university held by the global academic community?
Employer Reputation: how highly do employers worldwide regard a particular institution's graduates?
Citations per paper: how impactful, on average, is a faculty's research?
H-Index: how productive, and impactful, is the average scholar at a given faculty?