Back to top
From the Chair: Who benefits from fees-free?
13 December 2017 | news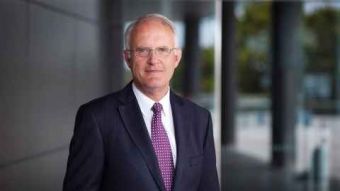 Professor Stuart McCutcheon
At 47% of public expenditure on tertiary education, New Zealand has a very high level of investment in student support, due particularly to interest-free loans. The OECD average is 22%. By contrast, our universities have one of the lowest levels of income per student in the western world. And, of course, it is income per student that is correlated with international rankings.
For the last nine years, National-led governments focused on supporting modest increases in the number of domestic students attending university (from 109,900 EFTS in 2008 to 119,200 in 2010 then falling to 112,260 last year) and controlling the costs to students by limiting the ability of universities to increase tuition fees. There was some attempt to invest more heavily in the STEM subjects at the expense of the arts, but no real effort to improve the quality of institutions.
The balance of investment will now shift even more strongly in favour of lowering the cost to students. The new Government has confirmed that from 2018 domestic tertiary students will pay no tuition fees for their first year of study and will receive a $50 per week increase in the student allowance.
The Government has costed this policy at $342 million in 2017/18, rising to $628 million in 2021/22 and out years.
It has been claimed that this policy will significantly increase the number of students from deprived backgrounds (including some Māori and Pacific students) who are able to gain a tertiary qualification.
As discussed elsewhere in this edition of Latest News, the persistent issue of Māori and Pacific achievement at secondary school level, compared with Asian and European students, suggests that this desired outcome is highly unlikely.
Reducing the cost of study for the large numbers of middle class students who already attend university will do nothing to address that problem.
Professor Stuart McCutcheon
Chair, Universities New Zealand.