Back to top
Demand higher than ever for 'Thinking about university?'
01 August 2022 | news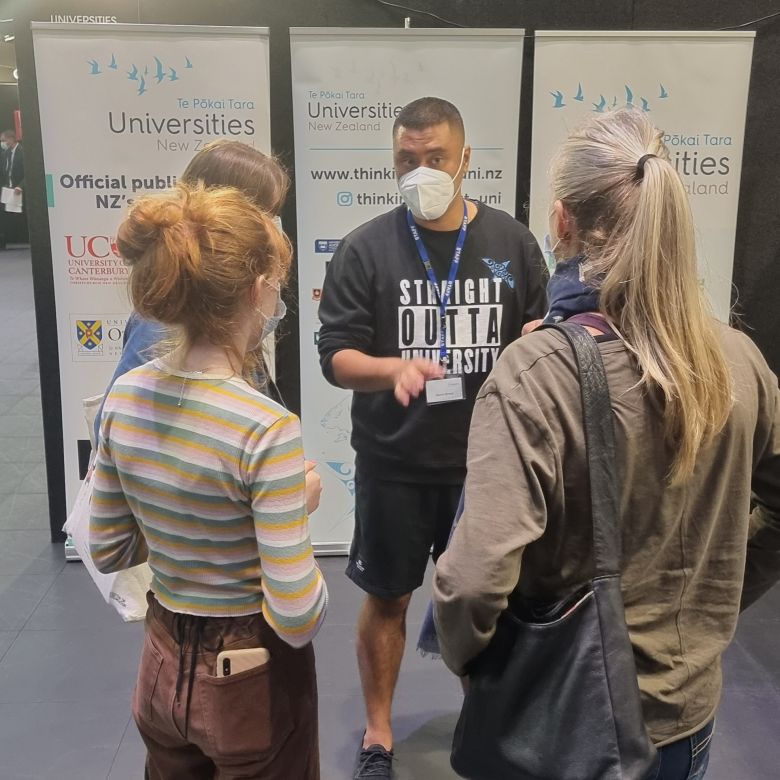 Secondary school careers advisers' requests for extra copies and the just-finished 2022 school-leaver careers expo season have shown demand for Universities New Zealand – Te Pōkai Tara's 'Thinking about university?' resources is higher than ever.
Now in its sixth year, 'Thinking about university?' is for Year 12 and 13 students and their whānau to enable them to make well-informed decisions about going to university and what to study and where. It outlines the steps involved and showcases the wide range of support available, as well as opportunities such as student clubs and studying abroad. There are special sections for Māori students and Pacific students.
Since the resources were first developed in 2017, they have grown and evolved to ensure they are always meeting the needs of the latest cohort of school leavers.
The resources currently include a website, two printed guides, a highlights brochure and an Instagram page.
This year, five copies of each printed resource were sent to secondary schools around the country to enable careers advisers to use them with students, with 500 copies of the main guide, 2,500 copies of the 'What to study and where?' guide and 5,000 copies of the highlights brochure given away at careers expos. In total, UNZ distributed nearly 19,000 items.
After the pandemic-related disruptions of the past two years, 2022 saw members of the team behind 'Thinking about university?' at more careers expos than ever, with around 20,000 students, whānau and careers advisers attending the expos.
Portfolio Manager – Education System and Māori Fiona Johnson-Bell and Pacific Policy Adviser Xavier Breed were the team members on the ground and report great interest in the resources.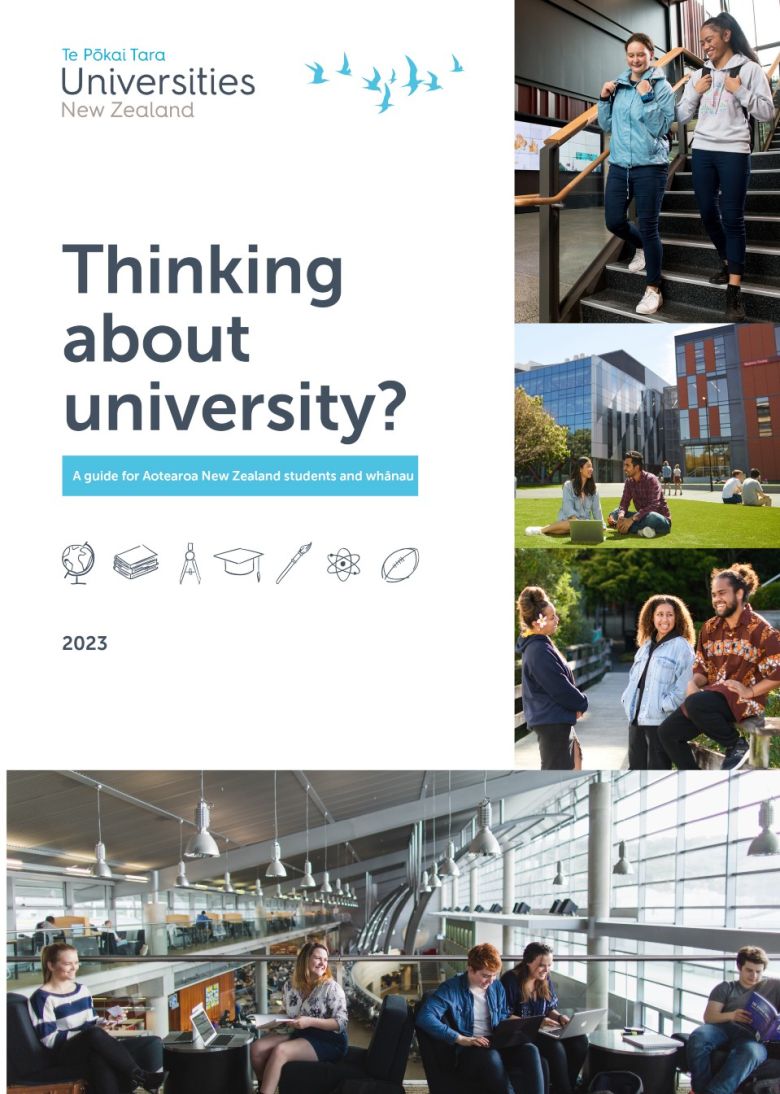 Fiona, who along with Portfolio Manager – Academic Programmes Wendy Robinson initiated 'Thinking about university?' in 2017, says feedback and questions asked at the expos will as ever enable the team to refine the resources for their next edition.
"'Thinking about university?' arose in part from questions Wendy's son was asking her about going to university and our sense that he was far from alone in needing an overview of the sector in addition to universities' own individual resources.
"From our first edition, for the 2018 academic year, it was clear we were right, and as word of 'Thinking about university?' has grown so has demand for its resources, something we constantly have to balance with the budget we have available.
"For Xavier and me, the proof – and joy – of the resources' value is in our interactions with students and their whānau at expos and the positive feedback we receive from schools and their careers advisers."
The 'Thinking about university?' team has already started preparing the 2023 edition, for the 2024 academic year, and will shortly be emailing its annual survey to secondary schools to ensure the resources continue to hit their mark successfully.
Images: Universities New Zealand's Xavier Breed helping three students at one of this year's school-leaver careers expos and the latest edition of the main 'Thinking about university?' guide.