Back to top
Flexibility, focus on student needs key to pandemic response
07 October 2020 | news
"Students were at the forefront of all our thinking and actions." Joanna Scarbrough, AUT's Group Director Student Services and Administration, is clear about the motivation for the extensive measures put in place to support students during the university's Covid-19 response.
Within hours of the Government's announcement of lockdown requirements, all eight New Zealand universities moved quickly to help their students cope with the unprecedented situation.
And the lessons learned will continue to inform the way in which student support services operate in the future.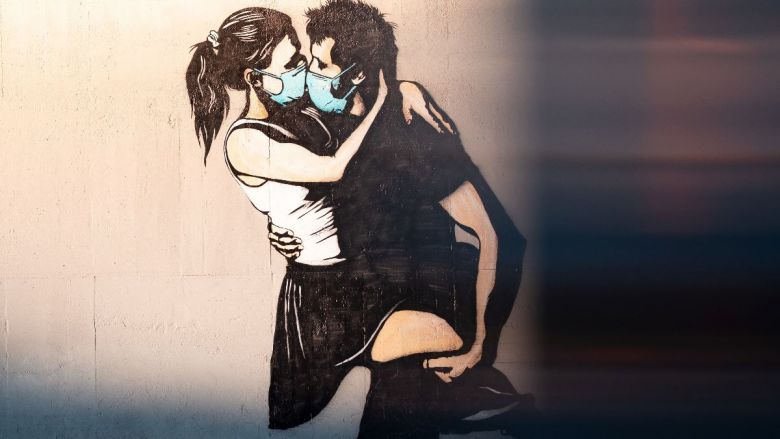 "What I'm most proud of is our rapid development of a student management system that meant we were able to call all of our students," says Mike Calvert, Director of Student Services at the University of Waikato. "We have the genesis of something that will be the basis of business as usual going forward—perhaps not with the same rapidity or intensity, but at the very least with new students."
Early in lockdown, Waikato initiated welfare checks by phone with all its c13,000 students. "We realised students might be struggling and would appreciate a call," says Mike. "We centrally co-ordinated 180 staff across the university, using student services staff, Māori mentors and academic staff.
"Each student had a case manager and I was blown away with how people adapted so quickly. Staff enjoyed reaching out to students and I think students were really surprised and pleased that the university had done this."
AUT student support staff also called and emailed potentially vulnerable students to ensure they knew about what financial support and care was available. "Students really appreciated the care," says Joanna. "Many don't know about the support available through the university so the proactive approach was vital."
At the University of Canterbury, outbound calling to international students was a priority. "We got an excellent response from students and staff, who particularly enjoyed the one-on-one contact with students," says Lynn McClelland, UC's Executive Director, Student Services and Communications. "We got a real sense of connection to the students, who really appreciated us taking the time to talk with them."
Financial concerns
A key concern for all students was anxiety around financial hardship and—for many—access to technology for on-line learning. All universities had hardship funds available to support their students and assistance with technology issues.
"We have found in the past that, while Māori and Pasifika students may have been more affected by financial hardship, they haven't always accessed the university services," says Lynn. "So we redesigned our processes so that our Māori and Pasifika teams talked through issues with students and we have had a much greater take-up of support; we were able to better target IT, hardship and financial support to students who needed it."
Students at Waikato who needed help with access to technology were lent Chromebooks, while the university also worked with 2 Degrees to provide dongles to those struggling with internet access.
AUT simplified access to its hardship fund, broadening the criteria and enabling access via phone or email, with no forms to fill in. "This hugely increased use of the fund," says Joanna. "A phone consultation can see both domestic and international students receive financial support for all expenses, including accommodation, utilities, dental services, equipment, etc."
As well as the welfare calls from support, admin and academic staff, counselling was also available to students. "This was a well used service at AUT, mostly related to existing depression and anxiety," says Joanna. "The uncertainty of lockdown—along with relationship issues and concerns about study—triggered increased concerns about their conditions for many students."
At Waikato, Mike says the health service has changed—probably for good. "Previously there was a reluctance to do GP virtual consults or counselling remotely. But when this became the only way to deliver the service, the change was more positive than we expected. We're now aspiring to have about 30% of our consultations virtual, which should make it more accessible for students. If you're already very anxious and you have to come in for a consultation, it is a barrier. With this experience under our belt, we're likely to reach a greater proportion of students."
While most students stayed in their flats or returned home to continue studying remotely during lockdown, many stayed on in university-managed accommodation. At Waikato, about 25% of students stayed in halls. "With the interim code of pastoral care coming into effect, we have been doing a lot of work to ensure we have a dashboard that hall managers can access," says Mike. "If a student hasn't used a meal card or door access for three days or more, it sends an alert so we can ensure the student is OK."
AUT residents who remained during Level 4 were provided with a free meal service, with three meals a day delivered to their apartment bubbles. "This helped limit the need for students to go to external food suppliers and helped enable us to regularly monitor welfare," says Joanna.
Dealing with disruption
While campus life is slowly returning to a 'new normal', worries about managing study and assessment continue for many students. All universities are looking at ways to manage this, so that the disruption created by the Covid-19 response does not have a long-lasting effect on students' academic progress.
Both AUT and the University of Canterbury have involved their student associations in working on ways to mitigate the effects of the lockdowns. AUT has an on-line academic support programme available for students, and a Student Communications Group met daily with the student association.
At Canterbury, Lynn says working through some of these issues has forged a new partnership with the students' association, and the rapid learning and feedback has made the support staff more attuned to what the students need.
"It's been a highly stressful year for students and staff, and that's manifesting in many different ways," she says. "Students are feeling more isolated and more anxious. We have stepped up wellbeing messaging, engagement and delivery of online support services such as medical, and virtual workouts from the Rec Centre. A brand new system, ACE, to monitor and trigger follow up support, has really come into its own.
"Resuming on-campus delivery has required everyone to think of new ways to deliver services, so that students can access them in ways that work for them. It's been a huge learning curve for everyone, and that's likely to continue. Normal has changed forever.
"Everyone found that the sense of isolation and lack of connection showed us how valuable those connections are. They have learnt how to do things differently and the sort of techniques that, in the first instance, were a substitute are likely to become more mainstream."
Joanna agrees that flexibility in approach will continue to be vital in helping both staff and students deal with the 'new normal'. "Moving from Level 4 to Level 3 and now at Level 2, all Auckland universities took the approach that a mix of online and on-campus work was needed to keep labs etc going and to lessen concerns about having to travel on public transport. The problems with the Harbour Bridge didn't help either!"
And what about the future?
Flexibility and a focus on student needs remain key. Mike says the personal touch has been a focus for Waikato. "Now the focus in recruitment is making applying to university a positive experience. What we will take out of this is that there no substitute for someone being on the other and of the phone or reaching out personally to you as a student and seeing how you are doing.
"We're relatively small so it's a bit more manageable. And I think as teams we're trying to think about how not to lose that agility we magically came up with—the ability to adapt and respond. We now have framework we can evolve over time."
Domestic enrolment numbers are looking strong across the sector, as more people decide that studying will be a good option for them next year. And they will be attending universities that have had to cope with a difficult year, and will be taking what they have learnt from this to make positive changes in the new academic year.
"I can speak for whole sector and say how proud I am to work for a university in New Zealand and see how brilliantly whole country has reacted and how much the sector has done," says Mike.