Back to top
International university students vital to regions
12 December 2017 | news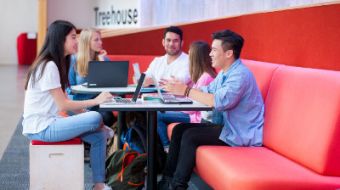 Regional research conducted by NZIER shows that international university students collectively contribute between $12 million and $96 million each year to the regions in which they live.  This is based on their direct expenditure on accommodation, food, travel, entertainment and other living expenses.
According to research commissioned by Education New Zealand, on average, each $125,000 spend in the regions creates one job for a New Zealander – so that $12 million to $96 million is an average of 96 to 768 jobs that wouldn't otherwise exist.
New Zealand has eight universities spread across six regions, and some are developing campuses in other regions.
The research estimates the direct expenditure of international students by university as follows:
University

Direct expenditure per annum
(2015)

Campus locations

University of Auckland
$95 million
Auckland
AUT
$66 million
Auckland
University of Waikato
$31 million
Waikato, satellite campus in Tauranga
Massey University
$51 million
Manawatu, Auckland and Wellington
Victoria University of Wellington
$41 million
Wellington
University of Canterbury
$29 million
Canterbury
Lincoln University
$12 million
Canterbury
University of Otago
$36 million
Otago, Wellington and Christchurch
In 2016, 27,690 international students were studying at a New Zealand university – which is about 16% of the university student population.  These are genuine, high-calibre students looking for a high-quality university education.  Around 40% are studying at the post-graduate level, including 16% at PhD level.  They're performing well and achieving high completion rates at over 80% at this level.  They're not here for a quick cheap course as a fast track to New Zealand residency.
According to the 2017 International Student Barometer survey, they're attracted to New Zealand universities for personal safety (93%), university reputation (92%) and research quality (91%).  These factors are followed by specific programme title (89%), cost of living (89%), cost of study (88%) and earning potential of the students' chosen degree (87%).
And they continue to be happy with their study experience - 90% were satisfied with their learning experience overall, the same in 2015.  They are particularly happy with the subject area expertise of lecturers/supervisors (94%), the online library (93%), the virtual learning environment (ie Blackboard, WebCT/ Weblearn/ Stream /Moodle) (93%), the learning technology (92%) and the physical library (92%).
The research also tells us that just under a third of students intended to stay in New Zealand for employment – either short term (10%), long term (14%) or migration/permanent residence (7%).  Of those who plan to stay on after graduation, we know from the Graduate Longitudinal Study that they're most likely to be working in education and training, healthcare, and sciences and technology. They're not flipping burgers, driving taxis or in other jobs that are so often referred to in urban myths.
These students also bring diversity and different perspectives which contribute to a tolerant society.  They help New Zealanders and businesses to become more culturally competent. And they create life-long ambassadors for New Zealand.
As United States Senator J. William Fulbright said in the 1950s, "Educational exchange can turn nations into people, contributing as no other form of communication can to the humanising of international relations."
Sources