Back to top
To lift productivity and innovation, invest in postgraduate studies
14 November 2023 | news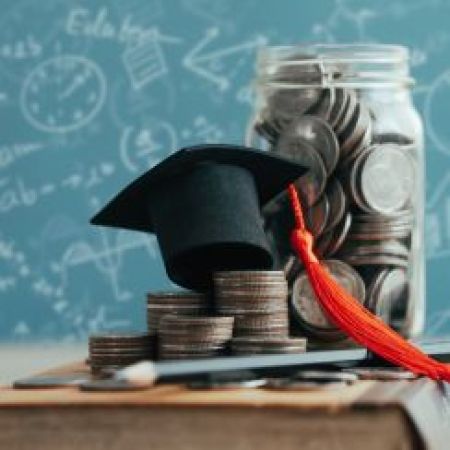 Chris Whelan
Chief Executive
Universities New Zealand – Te Pōkai Tara
Earlier in the year Universities New Zealand – Te Pōkai Tara contributed to an Education and Workforce Parliamentary Select Committee inquiry into postgraduate student allowances. We were asked for our views on whether the country was doing enough to help postgraduate students survive the years required to successfully complete their studies.
The short answer is 'no'.
Student allowances are seen as essential for removing barriers to study for students in undergraduate and honours degree programmes. Allowances are to help cover costs such as accommodation, food, and transport.
So, why don't we give students doing higher level degrees at masters and doctoral level get the same loans and allowances?
Prior to 2013 around 18% of postgraduate students received an allowance. This relatively low percentage was less a reflection of demand and more because most students were limited to a total of five years of allowances across all tertiary studies.
In 2013 eligibility for student allowances was removed for students studying postgraduate qualifications above Level 8 (Honours).
In 2018 Motu Economic and Public Policy Research Trust (Motu) examined the impact of the 2013 decision and found no obvious subsequent impact on demand for postgraduate study, student choices between full and part time study, borrowing, the amount of paid work carried out during studies, and student dropout rates.
However, Motu did not consider the counterfactual – the potential upside for the country and for students themselves if financial settings encouraged more students to undertake postgraduate studies.
Postgraduate qualifications at masters and doctoral level develop research and innovation skills. A workforce with a greater proportion of people with postgraduate qualifications is likely to be more productive and innovative. It is likely to be key for us diversifying and growing our economy in sustainable and equitable ways.
At present our postgraduate qualified workforce is half that of countries like Australia, Canada, the United Kingdom, and the United States. 
The table below shows the percentage of the population in New Zealand, Australia, Canada, the UK, and US enrolled in masters or doctoral studies in 2013 and in 2020. New Zealand is experiencing real growth, but we still have just 0.274% of our population studying at these levels compared with an average that is nearly double that (0.508%).
% of population in  PhD or masters studies

2013

2020

Growth

2013 to 2020

Australia

0.501%

0.777%

55.0%

Canada

0.433%

0.471%

8.8%

New Zealand

0.190%

0.274%

44.5%

United Kingdom

0.392%

0.480%

22.5%

United States

0.548%

0.538%

-1.8%
Until we put more support around getting people into and through postgraduate studies, we are never going to get close to that OECD average. We are also never going to see a post-graduate qualified workforce that better reflects our general population – particularly Māori, and Pacific, but also women in some fields.