Back to top
'No level of sexual assault or harm is acceptable'
07 June 2019 | news
"My sense is that we have an incidence of sexual harassment and violence at universities, but there's no evidence to suggest that it is significantly greater than in the general community.
"We do take it really seriously, because we understand that we have a population of young people transitioning to adulthood. We need to provide a safe community."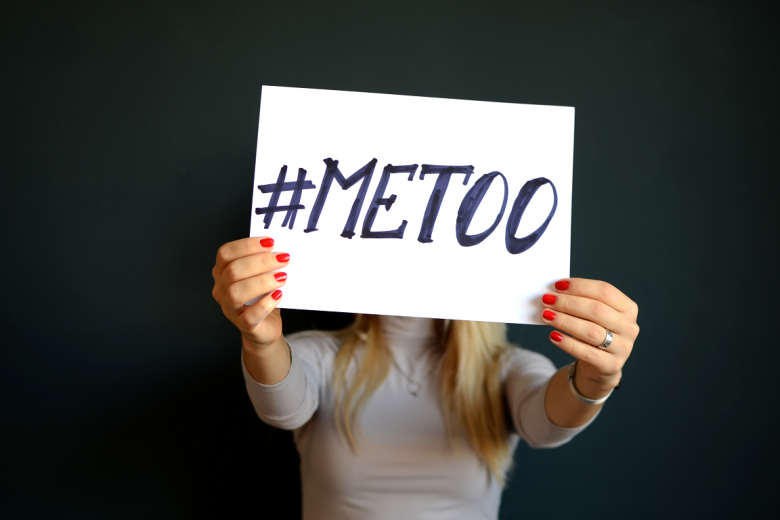 Lynn McClelland, University of Canterbury's director of student services, voices the concerns of all those working to create a safe, supportive environment for students and staff at New Zealand's universities.
To help address these concerns, the eight universities have decided to share the good practice that already exists in individual universities. They will work together to identify and share realistic strategies and initiatives for successfully preventing, intervening and responding to sexual violence, aiming to achieve an overall reduction in sexual harm and harassment on campuses.
This programme, which has the full support of the Vice-Chancellors, is being overseen by the universities' directors of student services and elected national student union representatives.
"Society as a whole has been drawn into a greater level of awareness of these issues, thanks to the #metoo campaign. We are responding to what our students are telling us and needing from us," says Lynn McClelland. "No level of sexual assault or harm is acceptable."
All New Zealand universities already have in place policies, programmes and teams to prevent and respond to instances of sexual harm, and support those affected.
Otago University, for example, has Te Whare Tāwharau—a Sexual Violence Support and Prevention Centre to provide support, advocacy, education and research related to sexual violence on campus. Waikato University has just appointed a Violence Prevention Coordinator to plan and implement initiatives to address the causes of violence, positively influence cultural change, seek strategies for prevention, and act as an accessible first point of contact for students with sexual violence and family violence concerns. The University of Canterbury set up the End Sexual Violence Now working group last year and has been putting in place education and support initiatives, including actively supporting the students' Thursdays in Black campaigns. Other universities have in place similar policies, programmes and support.
Vulnerable population
Dr Melanie Beres is academic director of Te Whare Tāwharau and has researched and written extensively on this topic. She recognises that university populations are likely to be more affected by sexual violence because rates in the general population of 16-24-year-olds are higher than for other age groups. "Student populations are in that age group, so we're already dealing with an age with the highest known rates of sexual violence," she says. "What's going on in New Zealand in terms of sexual violence, we don't expect to be any worse or better than in the US, UK and Canada."
Lynn McClelland agrees that this is an issue facing university communities the world over. "When I talk to my counterparts in the UK about this, we could be talking about each other's universities."
What may have changed for recent and current generations of students is the role of social media and digital culture, a focus of study for Auckland University's Professor Nicola Gavey. "While the norms and expectations that contributed to sexual coercion have been there since I was a teenager in the 1970s, what's changed has been a widening of the kinds of practices people are expected to do," she says.
"Going back to the 1960s and 70s, some of these practices as part of sexual liberation were double-edged for women—positive in lots of ways, but it became more difficult for women to say no….The pornographised aesthetic of sex has shifted the landscape somewhat; those sort of norms become coercive."
Professor Gavey also points out that each university has its own character and creates its own environment, which is likely to affect the way in which students interact. "Universities that have a high proportion of out-of-town students create a unique environment with a lot of young people mixing together, creating quite a vulnerable social context."
Dr Beres agrees that each university must find its own path through this issue and sees the joint programme as a way in which the universities can work together and share relevant information and knowledge. "Different universities have different characters and what we do on our campus is going to be shaped by the unique needs of the campus. The University of Otago is a highly residential campus compared with the University of Auckland, which changes the way in which we work."
Student voice
While campuses may differ, students are the common factor across all the universities. Along with the directors of student services, the steering group for the programme includes student representatives from NZUSA and Te Mana Ākonga (National Māori Tertiary Students' Association).
Mamaeroa Merito, Tumuaki (President) of Te Mana Ākonga, says the 2017 NZUSA report In our words made it clear universities have a problem to deal with. "Coming into this steering group is a moment where we can effect real change for our students," she says.
"Being part of the conversation is a positive means for us to effect change that is real and meaningful. We know the problems."
Mamaeroa Merito says the Māori students in tertiary education are doing an assessment of services and putting together recommendations to take to the working group, focused around kaupapa Māori. "This will have a cultural perspective as well," she says, "The original 2017 report didn't take this into account, so we looking at this and putting forward an approach that integrates these values."
First steps
In early June, university academics and practitioners in the field of sexual violence prevention will come together for a workshop to share experiences and develop a framework that will establish the base of a project plan and business case. As Dr Beres says, "The researchers know the evidence and literature, while the practitioners understand how university services work and what might be feasible.
"From my perspective we are looking for a pathway forward on how the universities can work together and share relevant information and knowledge. For example, I know Victoria University has a restorative justice programme; we can hear about that and how it's being worked on.
"This programme is not about having the same approach but sharing knowledge and opening conversations."
What all the universities share is a desire to do the best they can for the students in their care.
"This is about being more transparent and clear-cut that it's not acceptable," says Lynn McClelland. "We need to create an environment here all students can fulfil their potential. When people have experienced sexual abuse, it's had a massive effect on them. From a lifetime perspective, the earlier the intervention, the better—and the better chance we are giving those students to come to terms with it and move forward.
"Universities profess to be communities of learning, so we have a responsibility to create a community where we don't condone harassment in any form."