Back to top
'People like us don't go to university'
29 March 2019 | news
That comment from a woman in Adelaide's northern suburbs, a low socio-economic area, brought home to James McWha the importance of raising the aspirations of both children and their communities when it comes to education.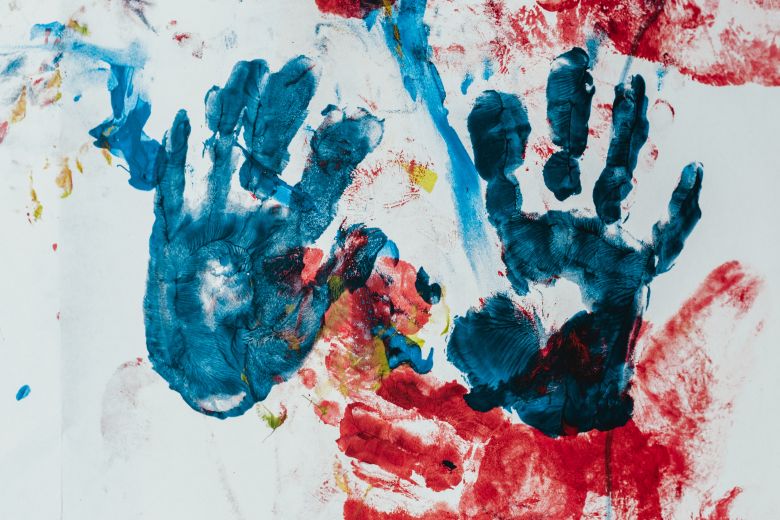 James McWha, a former Vice-Chancellor of Massey University, was at the time Vice-Chancellor of the University of Adelaide and Patron of the Children's University. This programme is aimed at encouraging 7 to 18-year-olds to engage in exciting, innovative learning experiences outside the classroom, and is aimed at raising aspirations for higher education. Its credo is 'Children can only aspire to what they know exists'.
"I spoke to that same woman two years later at the graduation ceremony, and she was so proud of her kid," says James.  "Children's University had made a real difference."
Originally established in the UK in 2007, the Children's University programme was brought to Australia and the University of Adelaide under James McWha's leadership in 2012. "Twenty-two children graduated in our first ceremony in 2013," he says. "Last year 2500 children graduated."
The programme is now coming to New Zealand as the Children's University Canterbury Partnership (CUCP)—a partnership between Lincoln University and the University of Canterbury.
Strong university support
There is strong university support for CUCP, which is being led collaboratively by Professor Grant Edwards, DVC at Lincoln University, and Professor Catherine Moran, AVC Academic at the University of Canterbury.
"Lincoln University is delighted to partner with University of Canterbury to establish CUCP," says Grant.  "We consider this an outstanding mechanism to help address equity issues, to provide enhanced learning experiences for schoolchildren, to engage them in learning and to raise their aspirations around higher education."
"We also welcome the backing of Ngai Tūāhuriri and the Christchurch City Council, which have supported CUCP through early engagement with CU Australia and with in-kind support," says Catherine. "We consider the partnership between universities, schools and the community a powerful tool to enhance learning experiences for school children."
James McWha is also lending his support as Chancellor of the new venture in Canterbury, while project manager Jennie Nicholson is working with Learning and Support Facilitator Amy Underdown, who has come across from Adelaide for a year to help establish CUCP.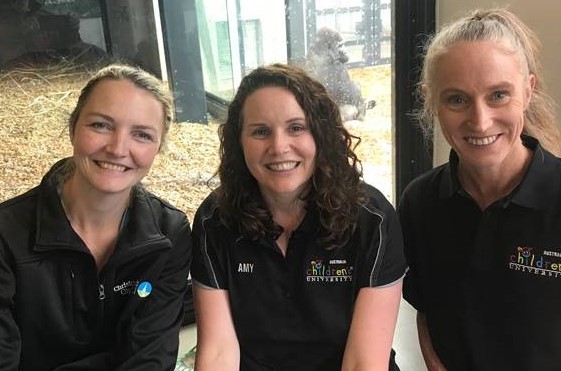 "The aim is to get kids to try new things and develop a love of learning—to push them out of their comfort zone, making connections outside their schools and with their community," says Amy.
Making connections
Moving beyond their comfort zone means spending time on university campuses as well as at other Public Learning Destinations in the community such as libraries, art galleries and parks. "One thing that is obvious is that whole sections of our community—particularly Pasifika, Māori and rural—drop out of education early," says James. "Ability is uniformly distributed across the population and we want to ensure that all sections of the community have an opportunity to learn, going to school, polytech, university.
"If they don't, who loses? They do, because they don't develop to their full potential. And the country also loses because a section of the community is not able to contribute to their full potential."
A growing number of high-quality learning destinations are already signed up to CUCP, including libraries and wildlife reserve Orana Park. Christchurch City Council has provided assistance for three months to help get other destinations set up.
CUCP is looking to build capacity to take on seven to ten schools, with up to 200 children participating in the initial pilot phase. "Five schools have already signed up, and we are having productive discussions with a number of other schools.  Our focus for the pilot is to see if we can attract 50% of the schools from lower decile areas," says Jennie.
Younger children (age 7-14 years) work on a Passport to Learning, where time spent on validated activity is recorded. As well as external destinations, children can use school-based activities to count towards their hours if the activities are outside the curriculum (such as book clubs, chess club etc). Children are eligible to graduate once they have logged 30 hours of accredited activity, with hours able to be accumulated across years. Undergraduate level goes up to 400 hours of activity, with postgraduate and even doctorate recognition following—up to 1000 hours.
Older children (15-18 years) work towards gaining recognition in a Passport to Volunteering, which encourages young people to give back to their community. "We can go in and fit this to the priorities of the school," says Jennie.
James McWha says the whole concept depends on the enthusiasm and participation of teachers. "I've noticed that teachers are really enthusiastic about the programme and put in a huge amount of energy to ensure its success, and that of their pupils."
While CUCP needs schools to co-ordinate the activities, Amy's role is to support the schools.  "We don't want to create extra work for schools," she says. "We will be starting with a small cohort, and initially much of what they do may already part of what happens in the school, such as Road Patrol."
Initial funding for CUCP is being provided by the University of Canterbury and Lincoln University. "We are very grateful for this support, but we do need further funding and are looking for sponsorship support—ideally a good three to five years to provide stability," says James. "In Australia we were fortunate that the government funded it for three years as part of an equity programme."
Accessibility a focus
Accessibility is a focus of the programme and many of the activities are free or low cost, but where fees do apply at a Learning Destination, these costs are paid for by participating families. "Where practicable we will work with Learning Destinations to make an activity as affordable as possible and ideally, if funding allows, we may be able to subsidise elements of the programme, such as transport," says Jennie.  
While the programme is not hugely expensive to run, as it grows the key costs will be staffing and graduations, which are a big deal for children's universities. "It demystifies the university experience," says James. "Kids graduate, wear mortarboards and gowns, and are celebrated for their achievement."
Campus experiences are an important part of the CUCP programme, so that children and their families feel at home in the university environment and on campus. "Our aim is to raise their aspirations for higher education and encourage lifelong learning," says James McWha.
And—encouraging aspiration by example—CUCP has already booked the newly restored Christchurch Town Hall for its first graduation ceremony in November 2019.