Back to top
A place to call home?
07 August 2020 | news
Which is the best place to apply to for accommodation at uni? How much will it cost? What do I get for my money?
These are the sort of questions students often ask when heading to university. Parents usually have a few more items on their checklist, including safety and security.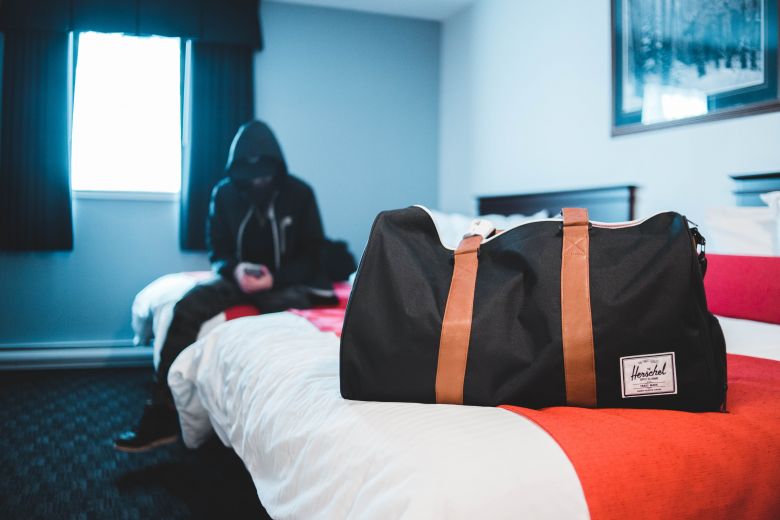 Universities themselves also ask questions. The application process for many halls of residence and other university accommodation facilities is fiercely competitive.
The diverse experience of students in university accommodation during the COVID-19 lockdown led to calls for a Parliamentary inquiry into the sector. Submissions were made and viewpoints aired. The inquiry's outcome is now awaited, as a permanent Pastoral Care Code is developed, following legislation in 2019.
So what is the universities' position on this? Does it all just come down to dollars and cents?
Universities exist mainly for teaching and research. Nothing in their legislation requires them to provide accommodation and where they do, it is for a range of reasons that vary from university to university.  
At present (June 2020) there are 79 'halls of residence' with 18,719 beds across New Zealand's eight universities.
Nationally universities provide an average of 1 bed for every 10 students, but this varies significantly from 1 per 50 students at Auckland University of Technology to nearly 1 to 5 at the University of Otago.
Universities do not own or operate all the halls of residence on and around their campuses, and in accommodation that is owned by a university, management may be contracted out to commercial providers.  In fact, universities own and operate just 59% of the beds as shown below.
| | | |
| --- | --- | --- |
| Halls | Beds | Who owns the halls/beds? |
| 50 | 11,025 | University |
| 17 | 5,222 | Commercial Provider |
| 8 | 1,544 | Charitable Trust |
| 4 | 928 | Someone else (eg unit owner) |
| 79 | 18719 | Totals |
Just as students vary widely in age (only 0.2% are under 18 years of age and the other 99.8% are legally adults with expectations of privacy and independence), there is no one-size-fits-all model for university accommodation.
This variation extends to the type of physical environment (eg, accommodation blocks versus apartments, modern versus old), and to the services provided (eg, fully catered or not), size and ethos. This variety is important, as it gives students choice in the type of accommodation and associated student accommodation communities they become part of.
But while the arrangements for providing student accommodation differ across the sector, all universities take their student accommodation and pastoral care responsibilities very seriously.
Ensuring physical and mental safety, and building a community, are key components in creating a safe environment for students to grow into their full potential. Pastoral care extends far beyond university accommodation. It spans the whole institution and university community, and universities offer a complex and varied selection of pastoral care to students.
Universities do the best they reasonably can within finite resources and in keeping with society's—particularly young adults'—expectations around adult rights and freedoms.
Universities should not be held to a higher standard than society more generally in the care it is reasonably expected to provide to students. Assessing risk levels is a critical part of care planning and management. It is no more feasible to eliminate risk in student accommodation that in life generally.
Indeed, indulging in behaviours that more mature adults might regard as unduly risky is something that younger adults will always do (whether in student accommodation or not), and is an important part of their human development. Risks within universities are currently well monitored and regularly reported to senior management and governance.
COVID-19 lockdown
Part of the impetus for the Parliamentary inquiry was concern over the varying experience of students in university accommodation during the lockdown period.
Many students went home; some had no option but to stay. Some were asked to go home and some were not.  Some had their accommodation fees stopped altogether, while others were offered only partial fee reductions.
The reason there was so much variation in what happened was because of all the different ownership and operating arrangements across the halls of residence and the mix of contracts and contractual arrangements between accommodation providers and their residents.
Universities received no wage subsidy or other Government financial support over the close-down period, but were instructed to continue the employment of all permanent staff (including catering and accommodation cleaning staff). Savings were made due to fewer consumables such as food and cleaning products. At a minimum, all universities passed back any marginal cost savings to students.
Universities still face considerable financial pressure and have had to work out how to reduce losses. All universities suffered a significant drop in revenue because of lost international students, delays in research income, and so on.
Each university is an autonomous Crown entity and has had to consider its own circumstances and balance issues around financial viability with their obligations to their students.
University student accommodation provides significant benefits to students able to access it.
Efforts to ensure appropriate pastoral care or affordability need to be made with the awareness that the vast majority of university students are unable to access university accommodation. If such efforts make provision of on-campus accommodation less viable, fewer students will be able to benefit from it in the future and more will need to rely on increasingly difficult-to-find private rental accommodation, where few of those benefits are available.