Back to top
Universities NZ endorses My eQuals digital credentials platform
05 December 2017 | news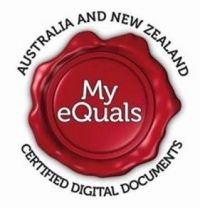 In 2016 Universities New Zealand - Te Pōkai Tara on behalf of all eight universities, became a signatory to the Groningen Declaration, a global network of institutions, government agencies and quality organisations committed to digital student data portability.
This goal is now being realised as New Zealand and Australian universities implement My eQuals, the platform chosen to provide students and graduates with digital versions of transcripts and academic documents.
My eQuals will enhance global student and graduate mobility through streamlined processes that will give institutions, employers and accreditation agencies access to verified online information about students' qualifications, credentials and other details of their academic history. Importantly, students and graduates control access to these documents while universities control the release of all records to students and graduates.
The My eQuals is being rolled out in stages. On completion in the second half of 2018, all universities across New Zealand and Australia will be able to issue digital versions of transcripts, testamurs and other academic documents.
Digital documents on the My eQuals platform are provided by universities and have the same legal status as the hard-copy documents traditionally issued by institutions. Security is built into the platform. Students and graduates can share their digital documents with employers and other third parties by providing direct access to authentic and tamper-proof documents. This provides a more secure, easier and faster process for all parties.
Both New Zealand and Australian universities regard authentic digital versions of transcripts, testamurs and other academic documents as equivalent in terms of validity to authentic hard copy documents.
For a transitional period, some New Zealand universities may continue to make paper-based documents available in the short-term.
Universities New Zealand endorses this initiative. We recognise the advantages that digital documentation delivers for usability, accessibility and security and encourage all parties to embrace this positive change.
For more information, go to the My eQuals New Zealand website  
Read the brochure My eQuals:The Official Credentials platform for Australian and New Zealand education providers
Chris Whelan
Executive Director, Universities New Zealand