Back to top
VC's perspective: Integrating learning & work: benefits, challenges
17 November 2020 | news
Neil Quigley
Vice-Chancellor, University of Waikato
Work-integrated learning (WIL) is increasingly seen as offering a wide range of benefits to both students and employers.
But—while the advantages of this approach are many—so are the challenges facing New Zealand universities looking to adopt this approach.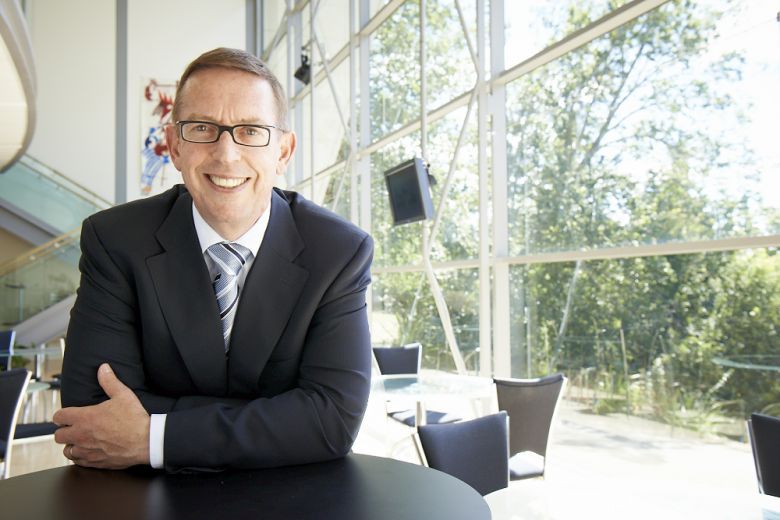 Some university degrees, such as teaching and engineering, have always had a component of work experience built into their frameworks for learning. Experience has also taught us that students who attend university after obtaining some work experience—whether taking their first undergraduate degree or a postgraduate post-experience qualification such as an MBA—benefit from the knowledge and the self-discipline they obtain in the workplace.
Students, employers benefit
More universities now recognise a wider range of degrees and study options, where students will benefit from an educational approach that uses relevant work-based experiences to allow them to integrate theory with the meaningful practice of work as a central component of the curriculum. 
In 2019, representatives of the members of Universities New Zealand developed a Work-Integrated Learning National Framework. In August 2019, the University of Waikato and Massey University joined more than 50 other university leaders from around the world to sign the first-of-its-kind Global Charter for Co-op and Work-Integrated Learning Education. This took place at the University of Cincinnati, recognised as the birthplace of cooperative education, creating the first programme in 1906.
At the University of Waikato, the Academic Board approved a new Curriculum Design Framework in March 2016 requiring every student enrolling in an undergraduate degree to complete a 15-point paper in WIL. Since 2018, all students, regardless of their discipline, have been required to gain real-world experience through a practicum, internship, placement, industry experience position, summer research scholarship or by working on an industry-led project.
The advantages of such a comprehensive approach to WIL are many. It has become a central component of the University of Waikato's external engagement programme, with relationships spreading across industry to include iwi organisations, the social sector and volunteer-based organisations.
Requiring all students to undertake some WIL has the advantage of requiring students in disciplines with less direct links to specific employment to consider their pathway to employment while they are studying. Thus—for all students—WIL promotes an understanding of the ways in which their study is relevant to the world of work, and makes the path into employment after graduation more direct.
Commitment to enhanced learning
At the University of Waikato, we support WIL with a central team as well as staff in each of our academic divisions – a hub-and-spoke model that appears to be working well. With every undergraduate student engaging in WIL, the University of Waikato has had to implement a software platform to centralise workflows and efficiently manage placements. And we have also needed to be flexible, with WIL continuing during lockdown with virtual internships, placements or projects where a student continued to work online.
For professionally accredited programmes the University of Waikato, like the other universities, worked with professional bodies to fulfil specific legal requirements—necessary because, having created the requirement for all students to undertake WIL, completion of that work was a requirement for graduation.
The University of Waikato has made this commitment because we strongly believe it enhances the learning and the experience of our students, and because it promotes greater employer and community awareness of the huge pool of talent embodied in our students. But adoption of WIL on this scale is not without its challenges.
Challenges
First, WIL creates additional pressure on the academic year and on the staff who need to support and assess the students' work. Between staff time and support systems, the costs of adopting WIL at scale are substantial, and yet there is at present no recognition in New Zealand funding models of the higher cost of this enhancement to the student experience. It is one further element of pressure for the Student Achievement Component (SAC) funding to incorporate more nuanced assessment of the costs associated with different approaches to teaching and learning, and the costs associated with different levels of student support.
A second challenge is the tendency of New Zealand universities to try to make new initiatives fit around the traditional structure of the academic year. Universities have typically determined their teaching and assessment dates around semesters with 12 weeks of teaching, a one- or two-week mid-semester break, a one-week study period, a two-week exam period and mid-year teaching recess. But that means that we are structuring our academic year around the need for end of semester examinations when most courses at most universities are actually internally assessed with no formal examination at the end of the semester.
Better, perhaps, to design the academic year based on recognising that a lot more students are involved in WIL than have end of semester exams. Reforming the academic year to consolidate periods of time when WIL can be completed needs to be considered. But that reform would require StudyLink regulations (which very prescriptively reinforce our existing approach to the structure of the academic year), and possibly other regulations to be revised to accommodate the flexibility a 21st century university requires. For WIL to continue to grow, universities need to be able to operate flexibly, taking advantage of opportunities for workplace/community partnerships as and when they emerge.
The University of Waikato was scheduled to host the annual WILNZ conference earlier this year but it had to be postponed. The new dates are 28-30 April 2021.
It will be an excellent opportunity for practitioners and researchers from the tertiary education sector, industry, community and government to come together to progress WIL. We hope you can join us (see https://www.wilnz.nz/2021-conference-waikato/).