Back to top
Fully open again for international students … and collaborations
01 August 2022 | news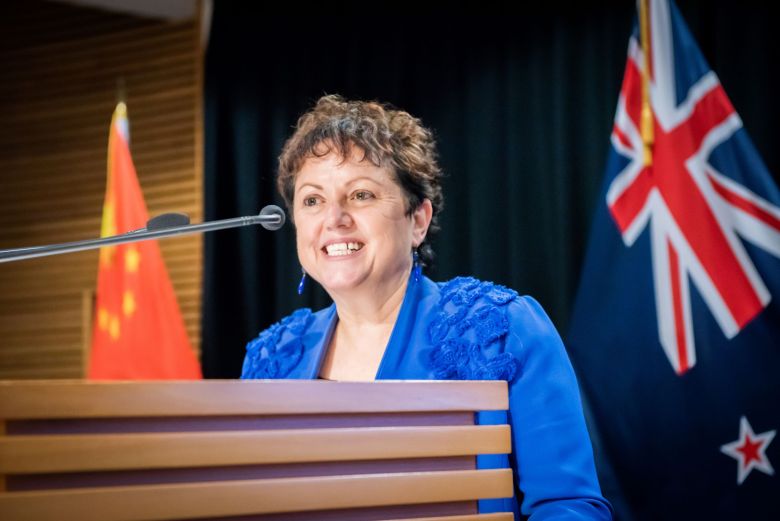 From the Chair
Professor Jan Thomas
Vice-Chancellor, Massey University
Chair of the New Zealand Vice-Chancellors' Committee
Today has been an auspicious one for Aotearoa New Zealand's universities and other parts of the country's international education sector. From midnight (or, technically, 11.59pm yesterday), pandemic-related border restrictions were finally lifted completely and Immigration New Zealand restarted processing international student visa applications.
It has been a long time coming – more than two years – and marks the untying of an arm behind the back of universities preventing them from rebuilding the international student numbers that have taken such a hit because of Covid-19 and its associated disruptions.
Universities could not be more prepared for welcoming international students back into our communities – both on campus and off. We have been working closely with INZ to ensure visa processing runs as smoothly as possible and have been assured it has the necessary systems and capacity in place.  
New Zealand's universities had many international students studying online with us during the pandemic and they are eager to transition to on-campus study as soon as possible. Meanwhile, we are seeing steady numbers of new enrolments for the end of 2022 and early 2023 and expect these to increase as the year progresses.
It is difficult to predict how fast numbers will grow but we are confident international students still want to travel to New Zealand to study at universities all ranked in the top 3% in the world and to experience a country that is friendly, inclusive and safe, with a stunning natural environment.
As well as students, there is a whole other strand of international engagement important to our universities that will benefit from the lifting of border restrictions.
It is one epitomised by the New Zealand Centre at Peking University, 15 years of which were celebrated last week with the renewed signing of the Memorandum of Understanding between the prestigious Chinese university and all eight New Zealand universities.
Education Minister Hon Chris Hipkins hosted the high-profile signing ceremony at the Beehive as part of year-long events to commemorate the 50th anniversary of New Zealand–China diplomatic relations.
As well as me, speakers in person and via Zoom included Chinese Vice Minister of Education Tian Xuejun; New Zealand Ambassador to China Her Excellency Clare Fearnley; Chinese Ambassador to New Zealand His Excellency Wang Xiaolong; and Professor Gong Qihuang, President of Peking University.
From its establishment in 2007, the New Zealand Centre has rightly commanded respect at the highest levels of our respective governments.
It was opened by New Zealand Minister of Foreign Affairs and Trade Winston Peters and the first Memorandum of Understanding was signed in 2016 at a ceremony in the Great Hall of the People in Beijing, witnessed by Chinese Premier Li Keqiang and New Zealand Prime Minister John Key.
That involvement, along with the New Zealand and Chinese ministerial, diplomatic and academic presence at last week's ceremony, is testimony to the Centre's promotion of the study of New Zealand in China and of China in New Zealand, and the ways in which it encourages stronger ties between our countries by facilitating mutual understanding and co-operation across diverse academic fields.
The New Zealand Centre at Peking University is just one of many collective and individual university centres and institutes that enhance New Zealand knowledge of, and relations with, regions as varied as the Pacific, South-East Asia, India, the Middle East, Latin and North America, and Europe.
This is in addition to the international collaborations by individual researchers and research teams, many at the forefront of tackling major global issues such as Covid-19 and climate change.
Students at New Zealand's research-led universities benefit greatly from this international engagement, as does the rest of the country and other parts of the world.
Like the engagement itself, the benefits for New Zealanders are multifaceted – including health, social, economic, environmental and cultural.
Maintaining such international relationships during the pandemic has not been easy, but they have continued thanks to the solid foundations on which they are built and the commitment to them of partners on all sides.
Now we look forward to them resuming – and growing – in ways not permitted by emails and Zoom meetings alone. 
From today, our universities' international engagement is fully operational again, as enterprising as ever and connecting New Zealanders to the rest of the world.
Image: Professor Jan Thomas addresses the ceremony to mark the signing of a renewed Memorandum of Understanding for the New Zealand Centre at Peking University.