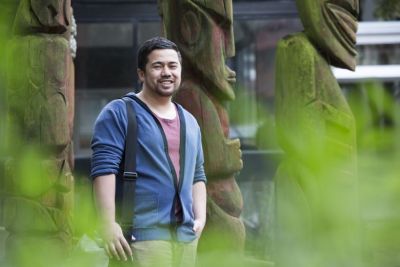 Success for Māori is success for everyone and improving outcomes for Māori is an ongoing priority for the universities. The universities, through their research, teaching and learning initiatives and student support activities are helping to meet government priorities for Māori achievement as expressed through Priority 3 of the Tertiary Education Strategy 2014-2019 and Challenge 2 of the Blueprint for Education System Stewardship (2016).
We've seen steady increases in Māori participation and achievement in our universities, increasingly at higher levels of qualifications, underpinned by kaupapa Māori and evidence-based initiatives that aim to build capability, expand the knowledge base of our society and achieve positive outcomes.
The role of Te Kāhui Amokura (University New Zealand's Committee on Māori) is to advance and promote the collective interests of New Zealand's universities to improve outcomes for Māori university students (tauira), Māori university staff and Māori scholarship. Te Kahui's Amokura current strategic plan focuses on three key priorities: improving outcomes for learners, improving outcomes for current and future Māori staff and increasing universities' role in the revitalisation of te reo Māori.
Key facts
Want to know more?
[1] Education Counts 2019 tertiary statistics – Participation. Updated May 2020.
[2] Ministry of Education, 2014. "The outcomes of tertiary education for Māori graduates".
[3] Theodore, R et al. 2015. "Māori university graduates: Indigenous participation in higher education". National Centre for Lifecourse Research, University of Otago. Data from Graduate Longitudinal Study New Zealand.