Back to top
University of Canterbury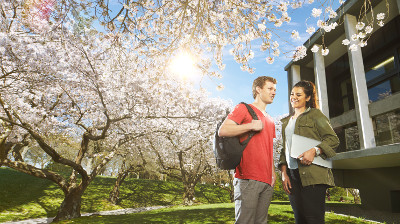 Vice-Chancellor
Professor Cheryl de la Rey
Location / campuses
Date established
1873
Numbers of students
Student headcount: 14,830
Equivalent full-time students: 11,931
Specialisation/s
Arts
Business and Law
Education, Health and Human Development
Engineering
Science
Rankings / awards
Ranked 214 in the world (QS World University Rankings 2016)
19 subjects ranked in the world's top 200 (QS World University Rankings by Subject 2016)
International ranking agency QS ranked the academic faculty of University of Canterbury as having the highest citation rate on average of any New Zealand university and UC as the only New Zealand university ranked in the top 200 in the world (September 2016).
In March 2017 UC reported that student numbers at the University had increased for the 2017 year, with a sharp 20 per cent rise in international students. New to UC enrolments were up 3 per cent on the previous year, bringing the number of new students at UC in 2017 to 3562 equivalent full-time students (EFTS) compared to 3472 for the same time last year. International post-graduate students were up 19 percent from 2016 numbers, and UC now has around 750 EFTs in Masters Programmes with record numbers of PhD students. See source:
UC is transforming the learning environment through changes in the built environment, the application of new technologies and changes in how we teach.
UC has an extensive network of field stations, more than any other university in Aotearoa New Zealand. This includes field stations at Cass, Westport, Harihari, the sub-Antarctic Snares Islands and Antarctica, and Aotearoa New Zealand's premier astronomical research facility at Mount John, Tekapo. In addition, UC operates a field station in Nigeria as part of the Nigerian Montane Forest Project.