Back to top
Te Herenga Waka—Victoria University of Wellington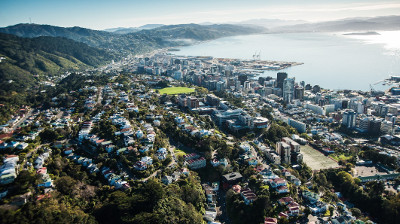 Vice-Chancellor
Professor Nic Smith
Location / campuses
Kelburn campus
Pipitea campus
Te Aro campus
Miramar Creative Centre
Date established
1897
Numbers of students
Student headcount: over 21,780 (in 2022)
Equivalent full-time students: nearly 16,850 (in 2022)
Specialisation/s
Governing for the future
Living and making the Wellington vibe
Being Asia-Pacific globally minded
Thriving through creativity
Honouring Te Tiriri o Waitangi
Commitment to sustainability and wellbeing
Rankings / awards
Overall, Wellington University is in the top 2 percent of the world's 18,000 universities.
In 19 subject areas, Wellington University is among the top 1 percent of the world's universities (2020 QS World University Rankings by Subject)
The University is ranked in the top 100 universities in the world for 12 subjects in total: Earth and Marine Sciences, English Language and Literature, Geography, Geology, Hospitality and Leisure Management, Law, Library and Information Management, Lingui
Wellington University is New Zealand's top-ranked university for intensity of high-quality research (2018 Performance-Based Research Fund).
Wellington School of Business and Government is one of an elite group of commerce faculties worldwide that hold the Triple Crown of international accreditations of EQUIS, AACSB (Business) and AMBA.
Victoria has eight faculties that conduct teaching and research:
Wellington Faculty of Architecture and Design Innovation

Wellington Faculty of Education

Wellington Faculty of Engineering

Wellington Faculty of Health

Wellington Faculty of Humanities and Social Sciences

Faculty of Law

Wellington Faculty of Science

Wellington School of Business and Government
The University is also home to more than 40 research centres conducting world-leading research in areas ranging from climate change and carbohydrate chemistry to engineering and applied physics.
In 2019, the University received $81.3 million in external research income.
In 2019, there were 2,178 publications resulting from the work of the University's researchers.
In addition the University is home to:
Adam Art Gallery - Te Pātaka Toi, which presents a year-round programme of exhibitions, events and publications
International Institute of Modern Letters, which hosts the University's Creative Writing programme and has seen many of its alumni establish successful writing careers
The New Zealand School of Music—Te Kōkī the country's preeminent tertiary institution for music study.